Heifer International
Media Kit
We created this resource hub to provide you with all of the assets you'll need to promote a campaign with Heifer International.

About Heifer International
The mission of Heifer International is to end hunger and poverty while caring for the Earth. Heifer does this by providing appropriate livestock, training, and related services to small-scale farmers and communities worldwide.
We work in 19 countries around the world alongside local farmers and business owners. We support farmers and their communities as they mobilize and envision their futures, provide training so they can improve the quantity and quality of the goods they produce, and connections to markets to increase sales and incomes.
Heifer International's focus areas include Economic Development, Environmental Sustainability, Food Security and Nutrition, Women's Empowerment, Risk Mitigation, and Clean Water.

To End Hunger and Poverty While Caring for the Earth
Ending Hunger and Creating Sustainable Value Chains. It begins with a seed investment of livestock or agriculture, followed by mentorship to help project participants with the means to feed their families, build a business, and ultimately to gain access to supply chains and markets.
Caring for the Earth
Heifer teaches farming practices that protect the environment while increasing crop production and resilience. This leads to reforestation, improved water cycles, and carbon drawdown. We promote agroecology and work with farmers to protect local ecosystems and biodiversity.
Empowering Women
We design all projects with women in mind. Changing cultural beliefs through gender equity training and giving women direct access to training, resources, markets, and credit are fundamental to program success. We elevate women into leadership positions.
Passing on the Gift®
When farmers receive livestock from Heifer, they agree to pass the first female offspring to another family, along with training in its care. This creates an exponential cycle of change, multiplying your investment.
Download Marketing Assets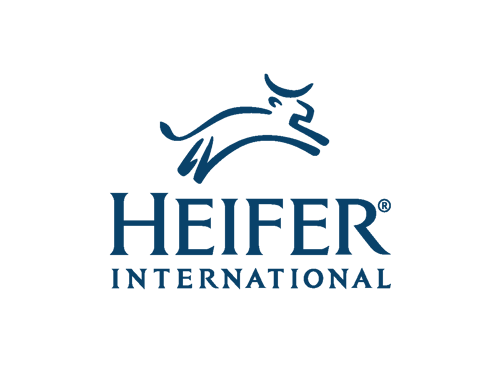 Nonprofit's Logos
Access and download all Heifer International's approved logos via the link below. Reference the Brand Guidelines for logo usage.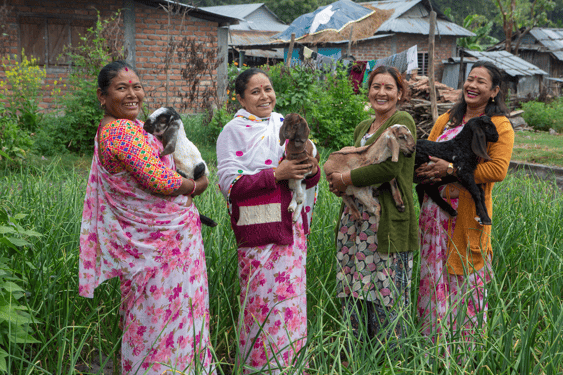 Approved Images
Access and download Heifer's approved images via the link below. Leverage this content in marketing your brand's fundraiser supporting Heifer International.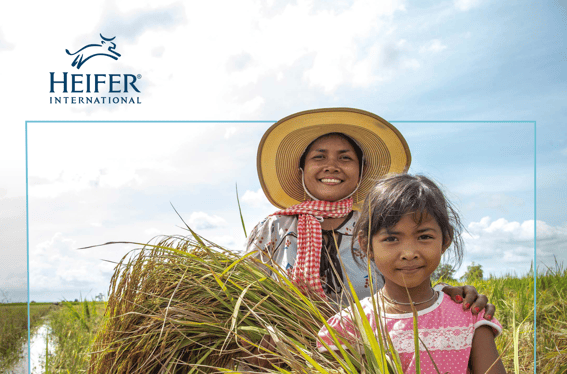 Brand Guidelines
Leverage Heifer International's Brand guidelines for guidance around logo and image usage when promoting your fundraiser for the nonprofit.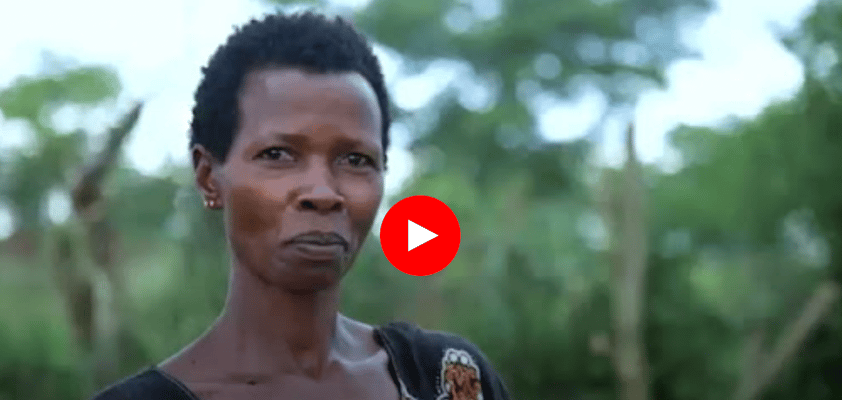 [Video] About Heifer International
Use this video to communicate Heifer International's mission and vision to your customers.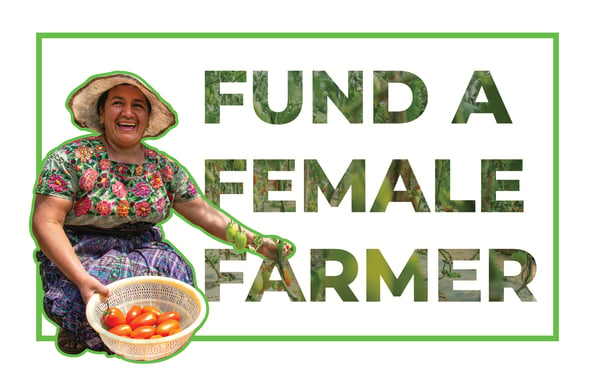 "Fund a Female Farmer" Campaign
Fund a Female Farmer is a new partnership opportunity with Heifer International that allows your corporation to give women farmers the training and resources needed to grow flourishing farms, ensuring a future where we all have healthy, nutritious food on the table.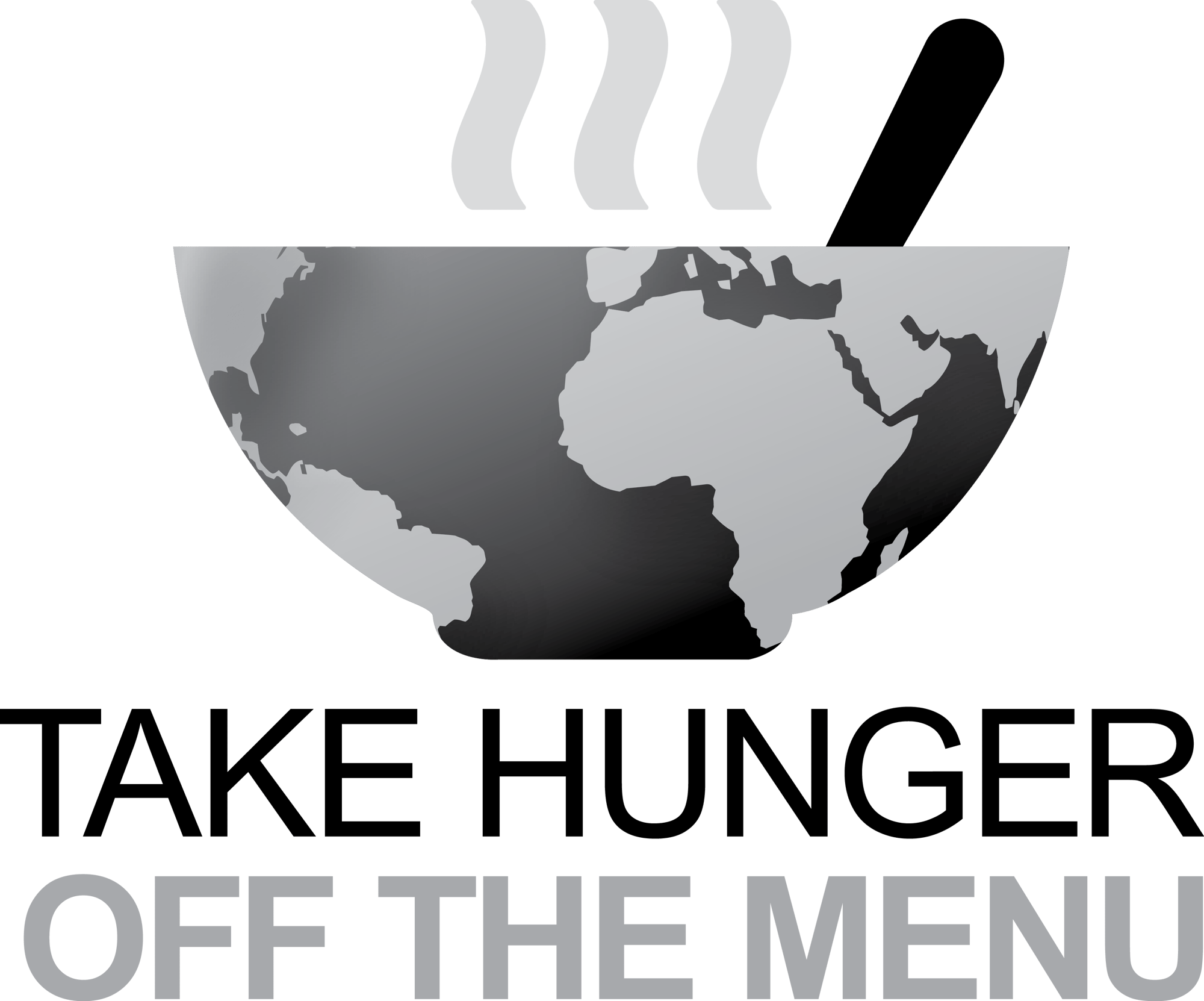 "Take Hunger off the Menu" Campaign
Join in an effort to end hunger worldwide.
With the support of companies (in food and beverage and beyond), Heifer aims to move 2.5 million people toward food security by 2025 and 10 million people toward food security by 2030.